Podcast: Play in new window | Download
Subscribe: Google Podcasts | Spotify | RSS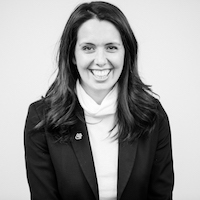 Allison is the President of D Magazine Partners, responsible for revenue
growth and marketing efforts across D Magazine publications,  dmagazine.com ,
and People Newspapers. She has held roles as a digital strategist, marketing
director, and community builder across political campaigns, private brands, and
nonprofit & advocacy organizations. Before moving back home in 2016, she
worked for Blue State Digital in New York, an agency and technology
company that develops and executes digital strategy for organizations ranging
from Sierra Club to EMILY's List and Ford. She was also on the digital
leadership team for Obama for America 2012 in Chicago. She's an Executive
Board member of Dwell with Dignity and the Coalition for a New Dallas, and
graduated from Fordham University with honors.
Make sure to like me on Facebook and follow me on Twitter to stay up to date with the latest podcast episodes.
You can listen on Apple Podcasts and Google Podcasts.